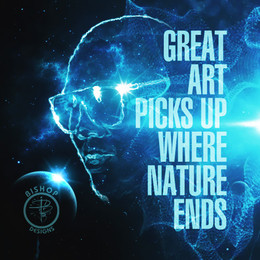 About
I am an enthusiastic digital artist ( graphic artist and motion graphic artist ) who is passionately driven by art. I am passionate about good communication and bright ideas. I am known for my simplicity even in the most complicated of designs. Genuinely, I take a positive approach in all my work. I engage each project with professionalism to allow my creativity and passion be expressed bearing in mind the personality of my client. You can view a few works done by me here and if the need to see more arises please feel free to contact me.
To see my motion graphic designs please visit https://vimeo.com/bishopdesigns or https://www.facebook.com/Bishop.Designs
Thanks for visiting my Crevado Portfolio.